I've just uploaded our Anniversary pics to the Galleries section of my blog. Since we couldn't celebrate our Anniversary on Halloween, we did it the day after. It was kind of nice to have it on a Monday because we've been doing "DATE DAY" on Monday's. It's something we just started doing this year so it was nice to made our DATE DAY our special ANNIVERSARY DATE DAY!
(That paragraph was just one big giant redundant date day of a paragraph.)
It was a beautiful day so we went to Santa Monica Pier to have fun on the Boardwalk. We walked around, took pictures, and rode the large Ferris Wheel. It was so romantic!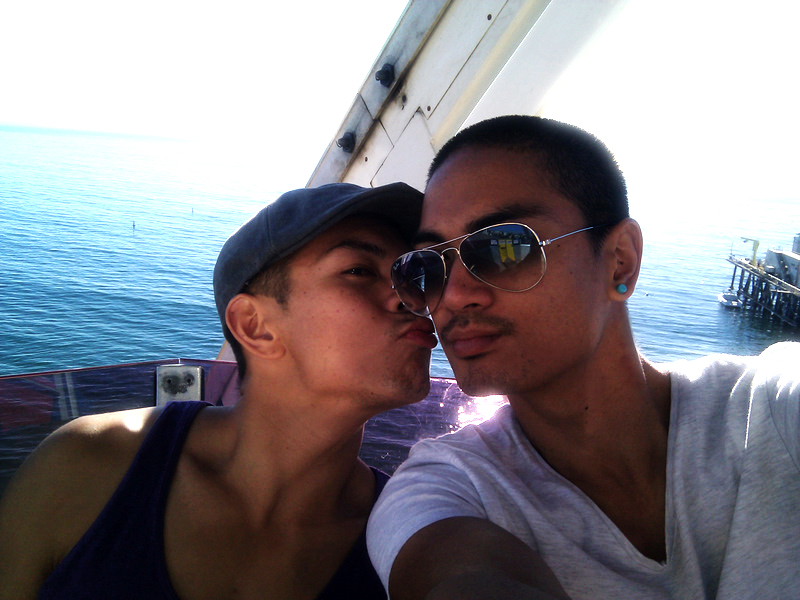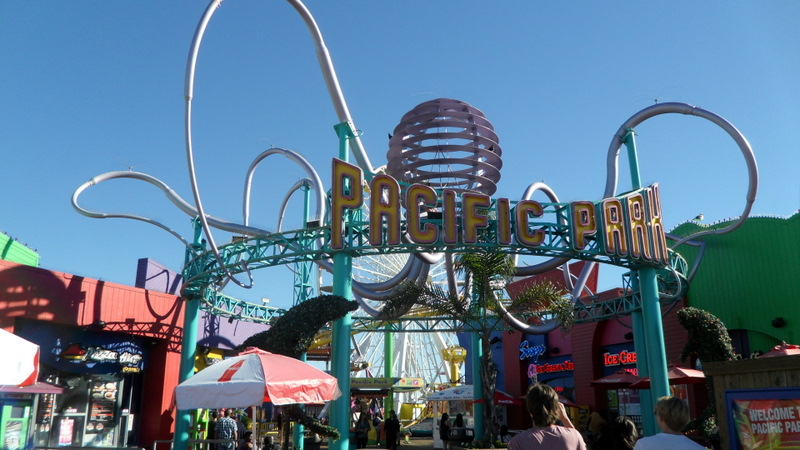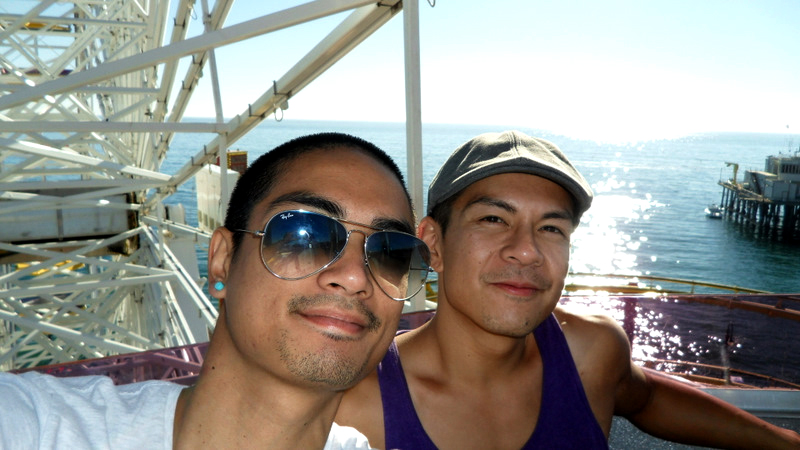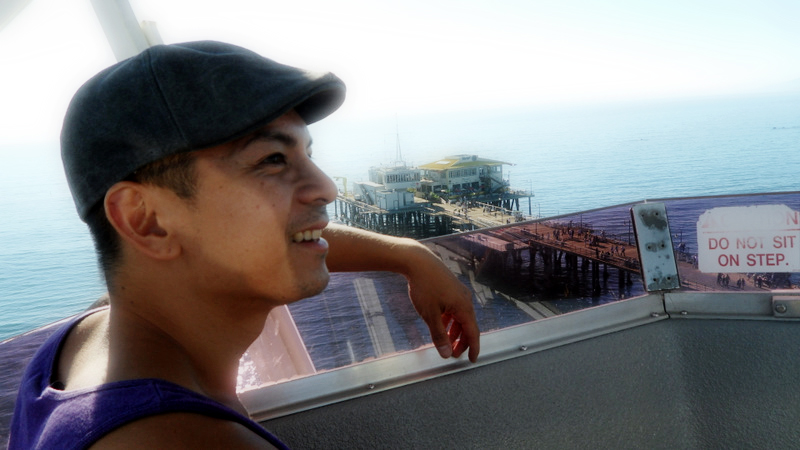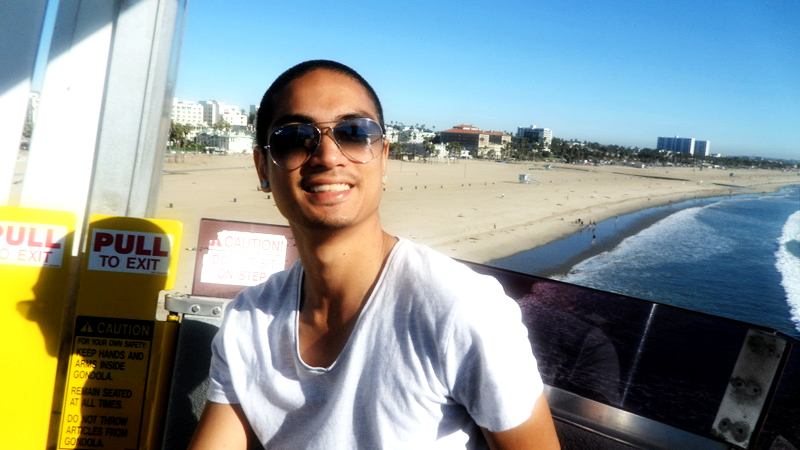 We also went to Santa Monica Place to do some shopping. We were pretty surprised that we've never been to that part of town. It's such a nice area and there's so many nice stores to splurge at! We picked up a couple things here n' there. I was going to pick up some new shoes at Nordstroms but they didn't have the pair I wanted. I was going to get these awesome red and white Penguin shoes at South Coast Plaza's Nordstroms but they didn't have my size. I was very excited to see that they had a CB2! I stocked up on some cute stemless wine glasses and some stuff for the house.
We had dinner at The Chaya in Beverly Hills. It was amazing. Poohburr picked the place and made reservations. He made sure that it was a special night for us. He's sooooooo sweet! Every time we have a special occasion dinner it gets better and better.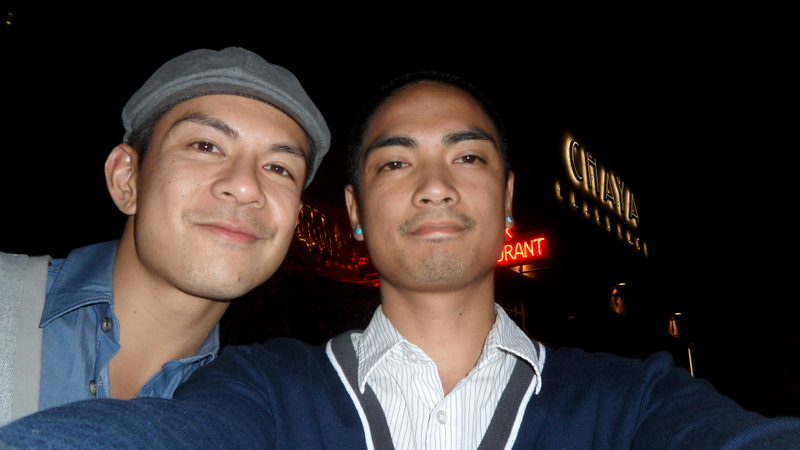 (Ahh bright flash! I look sleepy…could also be the alcohol…)
We started off with some cocktails and appetizers. Oysters and Escargot. We felt like being adventurous. I've never had Escargot before and was a bit nervous. I'm glad we tried it at The Chaya because it was delicious!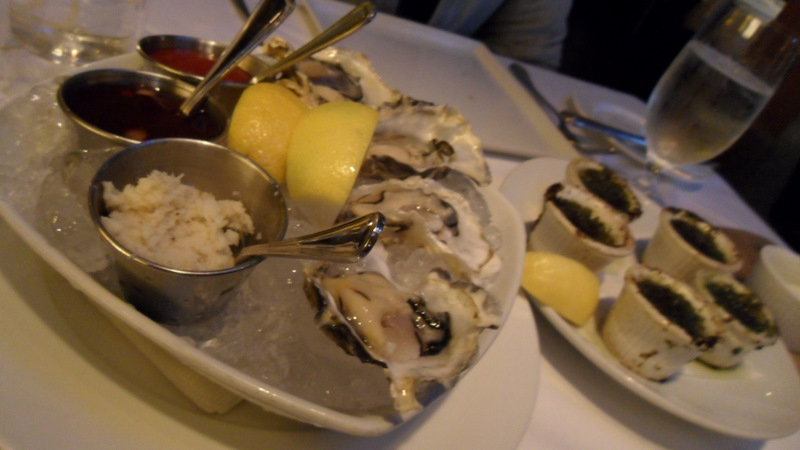 Pooh had the Steamed Black Cod w/ Manila Clams.

I had the Red Wine Braised Colorado Lamb Shank. It was so succulent and juicy! The meat melted off the bone like butter. It was so yummy! I cleaned my plate…really. I was so full but I loved every bite!

For dessert we had Affogato Pistachio Ice Cream with Green Tea. It was sweet end to a very sweet anniversary dinner!

I must also say that the service was excellent! Our server was SPOT ON with every detail. He even made sure that the waiter bringing out our entrees placed them on the table so that they presented all of the components on the dishes perfectly. He was very informative on recommendations with the menu and was extremely friendly. The interior of the restaurant was beautiful and despite how fancy it was it didn't feel at all pretentious. I very much enjoyed our experience at The Chaya and hope to return soon!
If you would like to see the rest of the pictures from our anniversary dinner, click below or go to the Galleries section of my blog.