Meet Tiggah…
Twenty-something gay Asian (Filipino-American/Pinoy) blogger living in southern California with his boyfriend Poohburr.


That's me…
On October 30th, 2006, the day before Pooh's and my anniversary, I created a blog on Blogger.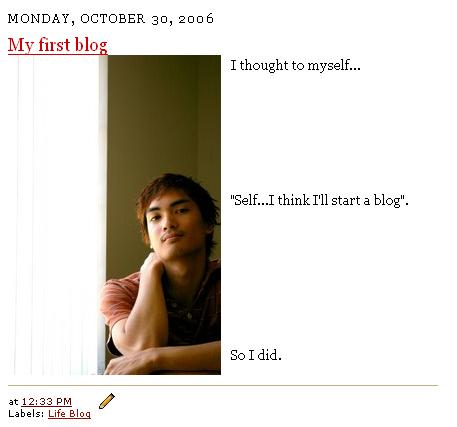 I wanted to create a blog so I could record and share all of the special moments in my life despite how special, small, or random they might be. Life is too short; live and cherish it.
Food, music, dance, art, going out, tv, electronics, gaming, shopping, porn, sex, love, etc. are all things that are big influences in my life and things that I love so I mostly blog about these subjects. So think of this blog as somewhat of a random gay lifestyle blog/magazine…kinda. I guess this blog might popup if you run a google search for "gay asian porn", but this is NOT A PORN BLOG. You'll definitely see some nudity every now and then since my "alter-ego" is quite the exhibitionist, but I want this blog to be a random and somewhat uncensored compilation of my life. Yes, sex and nudity are a part of life…and in my life, I have sex and am often naked. LOL.
I'd like this blog to become your gay lifestyle online/digital magazine. If you like a post, please like comment or share!
Events & Travel: Hotels, events, places to go, where to eat when you travel, and of course events we've attended and places we've traveled!
Fashion & Shopping: Deals, sites to shop, clothes, brands, looks, models, things to buy, what to wear, things I've bought and clothes that I wear.
Food & Drinks: Restaurants, food, drinks, cocktails, recipes, and our very very very very many food adventures!
Love: Our forever growing love story, relationship advice, and everything there is to know about US.
Sex Life: Advice, stories, experiences, tips & tricks…we all have sex, it's part of life…we're just a little more open about it.
Fitness & Grooming: From hair, face, chest, shoulders, arms, abs, legs, all the way down to your toes! Pooh will share his work out secrets – workouts diet etc.
Entertainment: Music, TV, Movies, Anime, Celebrities
Gadgets & Gaming: Video Games, peripherals, electronics, gadgets, cool guy stuff!