Pooh and I went with our friends to Big Bear this weekend to play in the snow. I grew up in Michigan and loved the snowy winters. I can remember walking to school in nearly 2 feet of snow with my face up to the sky and my tongue sticking out, hoping to catch a flake or two – hehe I guess I started at an early age. It would take me hours to get home from school because my friends and I would just play in the snow on our way home. When I think of my childhood, I think mostly of the snow – snow ball fights, snow men, snow angels, forts, castles, the most random stuff made of snow.
I haven't seen snow in more than 17 years so I was extremely excited when Pooh told me we were going to go to Big Bear. We weren't planning on going snow boarding or skiing, we just wanted to go and just enjoy the snow.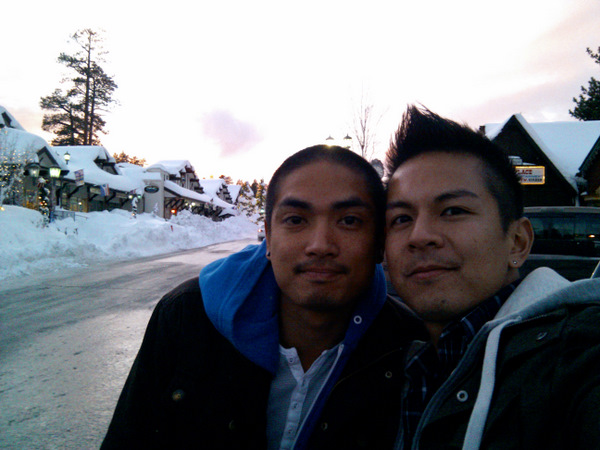 We had to stop by an Autozone to pick up some chains for our tires. Pooh wanted to get this but we sadly put it back and said "maybe next time…".
Pooh and I have never been to Big Bear but our friends have gone before so they were our lovely tour guides. :) The trip up to Big Bear from our place is normally about 2 hours. Unfortunately, there were A LOT of people heading up the mountain so we were stuck in traffic. It took us about 3 hours to get there.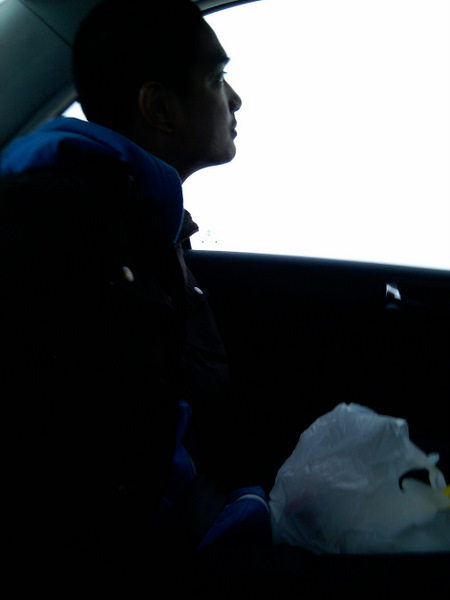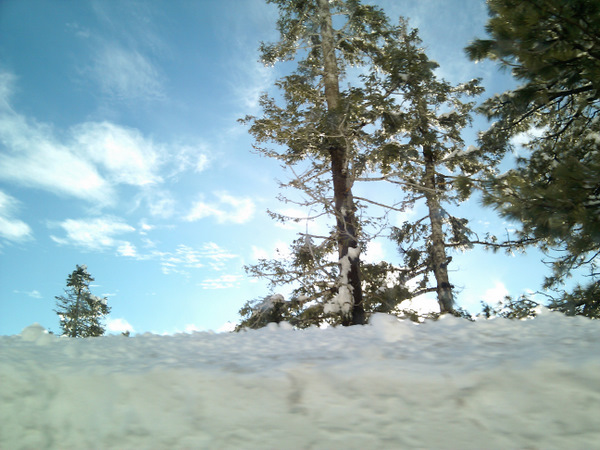 When we finally arrived, we were going to try inner tubing but they closed just as we got there. It was OK though. We ended up going to the city to just walk around, play in the snow, and grab a drink.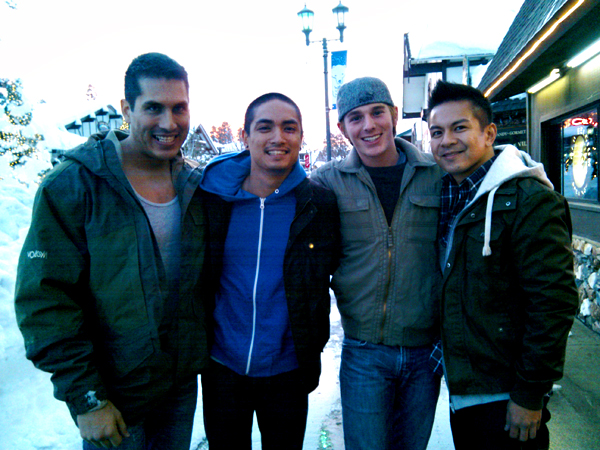 First stop, burgers and drinks at Murrays!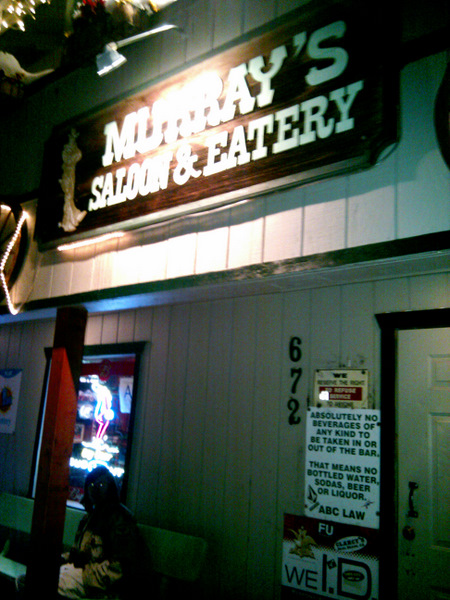 It was quite an experience. Although Pooh and I stuck out like a sore thumb, everyone was really nice and it looked like the whole bar was having a great time. They had the juke box blasting and everyone was dancing. It was a cute little bar and our bartender was the funniest ol' lady. She stuck my credit card in her shirt! I was worried she wasn't wearing a bra and might have left some titty residue on it but we were all having fun so it didn't bother me much. :) We had quite a few drinks and played some pool.
Since we were all warmed up from the drinks. We went outside to frolic in the snow. We made snow angles, had snow ball fights, threw each other in mounds of snow – it was awesome!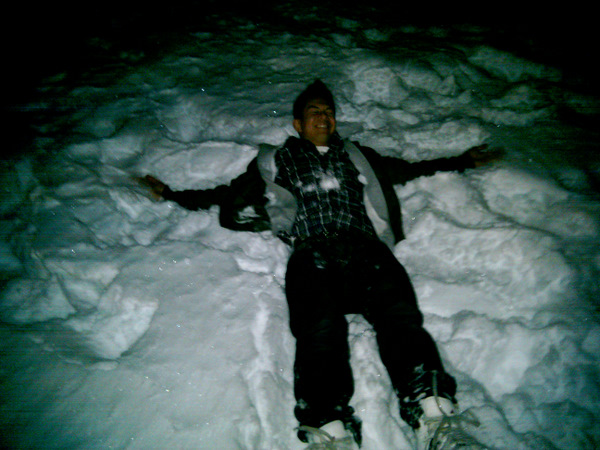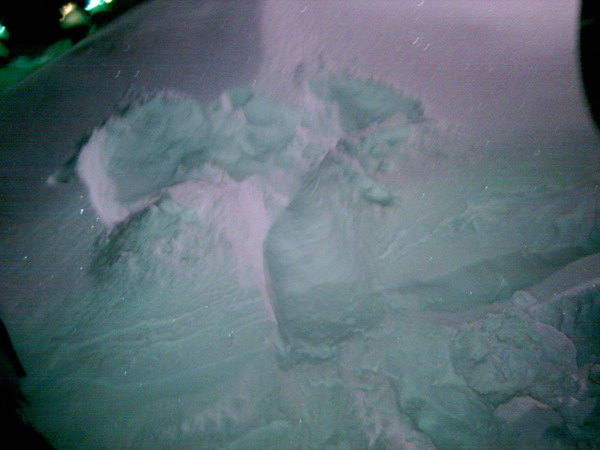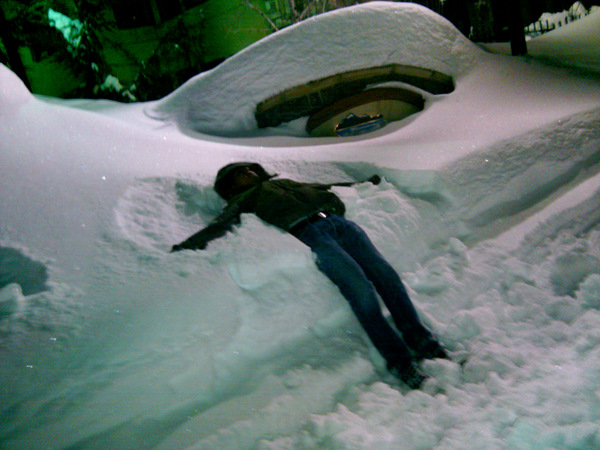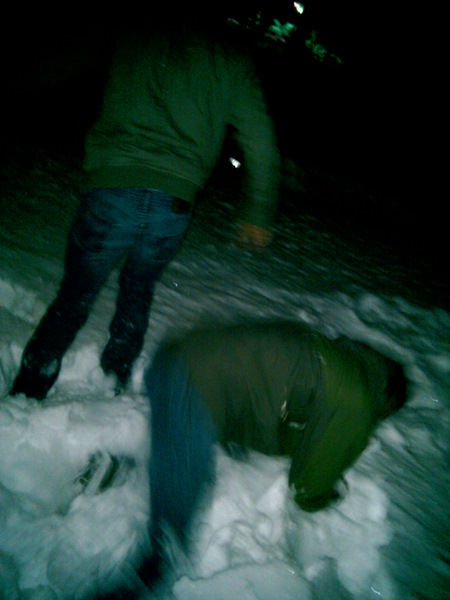 After getting entirely covered in snow, we headed to Chad's Place to grab a couple more drinks to warm up again. We had a couple Jaeger Bombs, some Lemon Drops, and played some pool.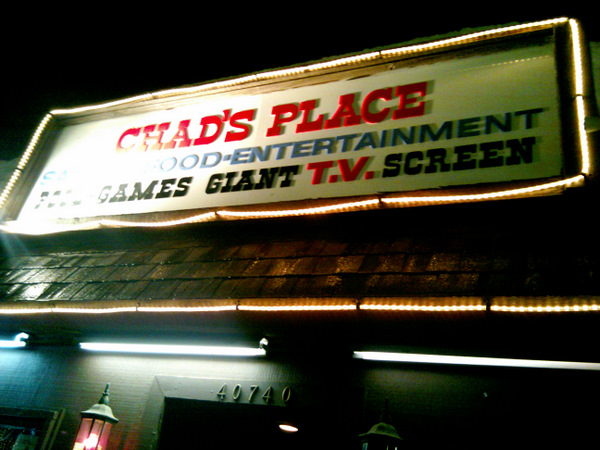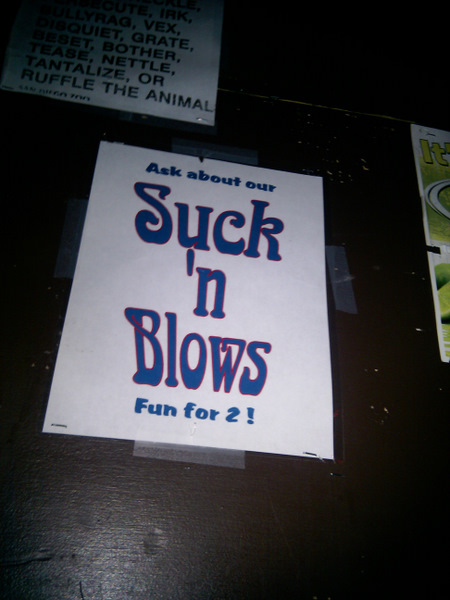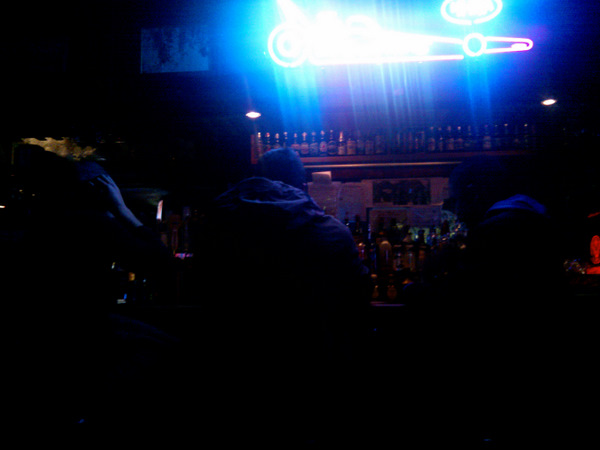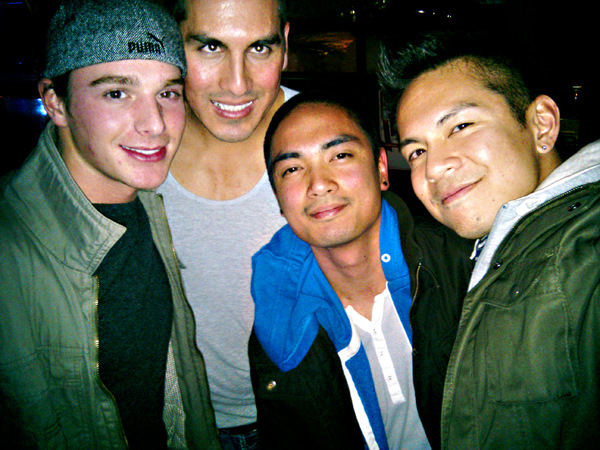 I was a bit worried that we would have some trouble making our way down the mountain because the chain on one of our tires had come loose and flew off. Luckily, we found the chain and also another attachment that was randomly laying around that we were able to use to fasten it to our tire. As soon as we got the chain back on and made our way down the mountain it was a smooth ride the rest of the way. We had so much fun in the snow and it was definitely an adventure! It's trips like these that brings friends closer. Being gay, and a couple, it's definitely hard to make friends in the gay community. We have lots of friends that we go out and drink with, but we have very few close friends that we can just hang out with and have conversations with substance. I am so very happy that our friends Brent and Paul invited us to go up to Big Bear this weekend. Thanks guys! :)