Pooh and I went to Bleached this weekend to see Joji and Omar Apollo – two of my favorite musicians! I have a lot of favorites, but I'd say my top 3 most played artists on my Spotify are Joji, Omar Apollo, and Billie Eilish. I love sad and slow music lol. Bleached is a two day festival in San Diego but we only went on Sunday. It's a pretty chill music festival. I'd say CRSSD is like a chill mini-Coachella and so Bleached is even more chill than CRSSD. 😅 We had so much fun and had ourselves an amazing time!
---
OMG was it hella hot out! We tried to keep cool by staying hydrated and chillin in the shade…but there wasn't much shaded areas near the main stage. I was kind of miserable for the first bit of the festival because of how hot it was, but the drinks and pizza gave me life! 😁 We also picked up some dumplings and rice. The dumplings were good but the rice was terrible. The rice tasted both undercooked and overcooked at the same time; I dunno I just didn't care for it. 😂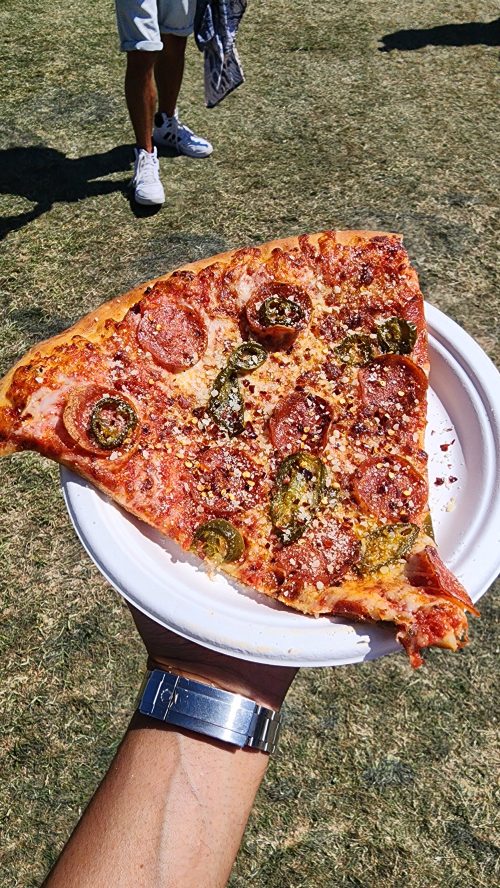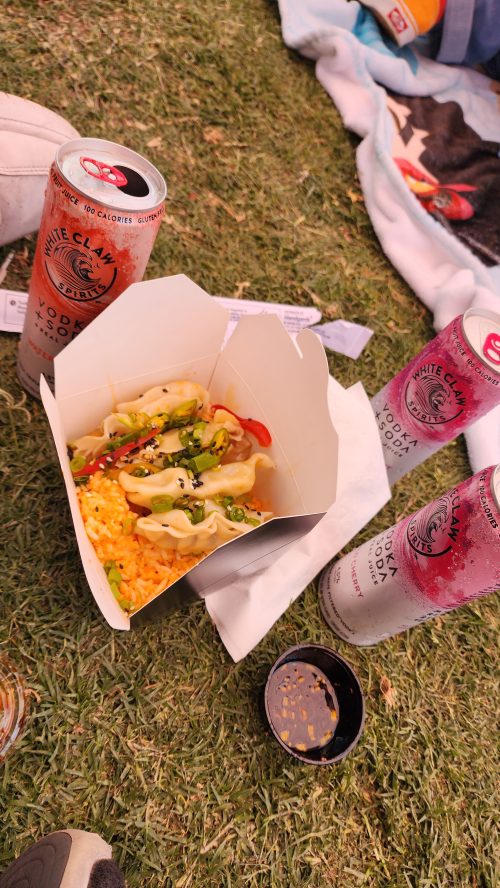 We got there early, like around 12:30pm, because Pooh wanted to see Binki but we unfortunately missed him. We picked up some merch before the lines got long. They sold out of one of the sweaters I wanted but I managed to pickup a cute Joji Smithereens hoodie! We got to see Cat Burns, Caroline Polacheck, Maude Latour, Blondshell, Cannons, Lizzy McAlpine, BadBadNotGood, Omar Apollo, and Joji. We probably saw some other artists but I for sure remember these artists.
Omar Apollo was frikkin amazing. He's such a great performer and my god is he so hot. 😍😍😍 Joji was also frikkin amazing! He is so entertaining and knows how to hype up the crowd! His set was so fun to watch and he sang all my favorite songs. It was such a surreal feeling to love his music so much and to finally see him live for the first time! I was so happy at the end of the night. I'm very very VERY happy that we went to Bleached. We were originally supposed to go to Vegas that weekend, but Pooh knew I loved Joji and Omar Apollo so he bought us tickets. I love that he did!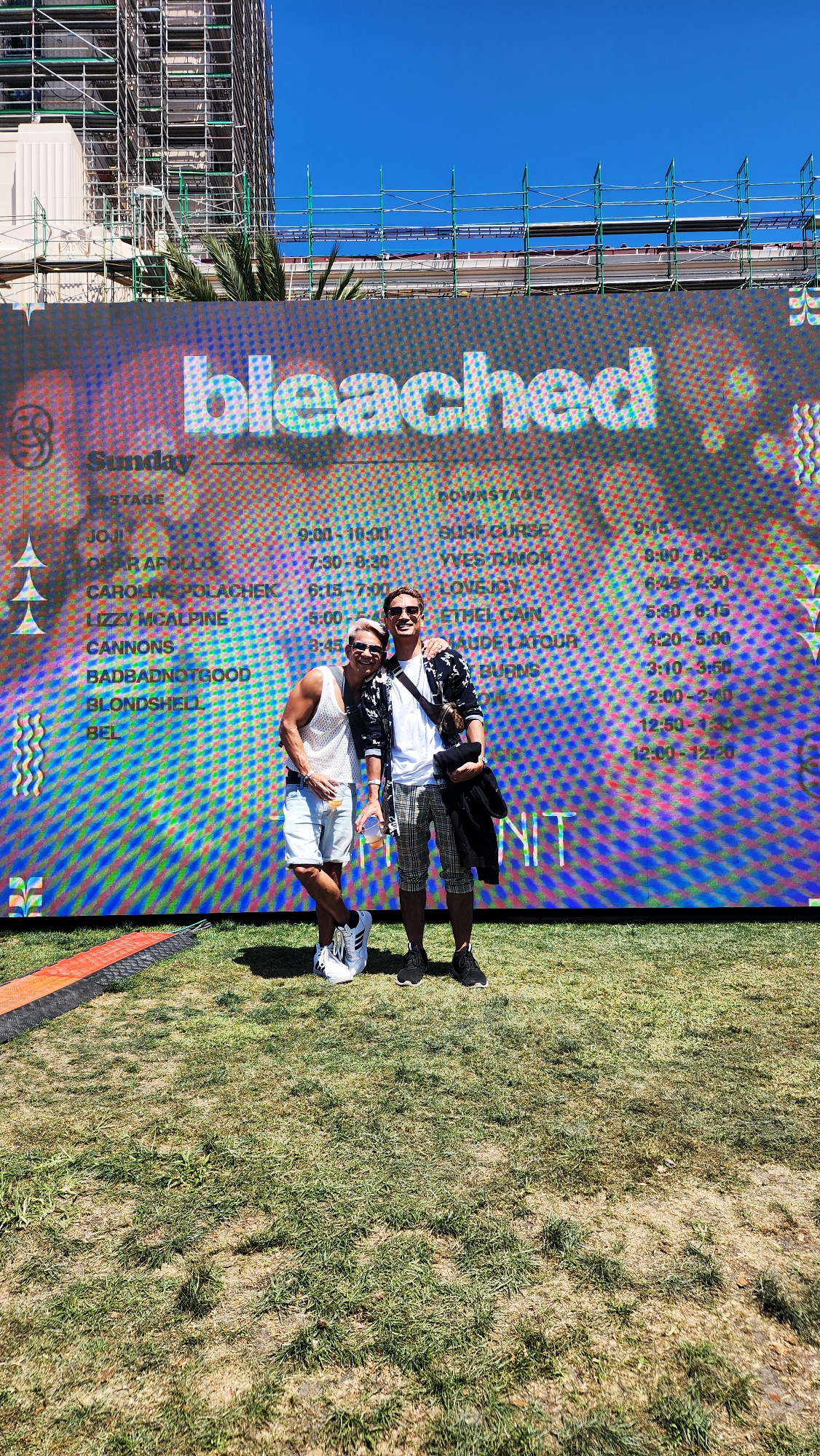 ---