Pooh and I thought it'd be nice to celebrate our anniversary this year by actually dressing up and doing something for Halloween. We decided we'd go to West Hollywood for Halloween and then spend Sunday doing "couple" stuff and going a nice restaurant for dinner.
We started off our Sunday by doing what we usually do – Shopping. We went to Beverly Center and some shops on Melrose. I picked up a pretty nice Ben Sherman jacket at Nordstroms. :) I ended up wearing it later that night…


We also headed to JapanTown/Little Tokyo to grab some snacks and do some more shopping. Japantown always reminds me of the adorable couple Moody and Timmy from Moody's Gorgeous Life. (I miss you guys!)

We planned on staying in LA and having an anniversary dinner but since we only had 2 hours of sleep we were so tired from walking around; the heat didn't help any either. What the hell is up with the weather anyway?! Hella hot during the day and then freezing at night. Lame. Anyway, Pooh and I agreed that we needed to head back down to San Diego so we can get some rest. So we said TTFN to LA and headed to SD.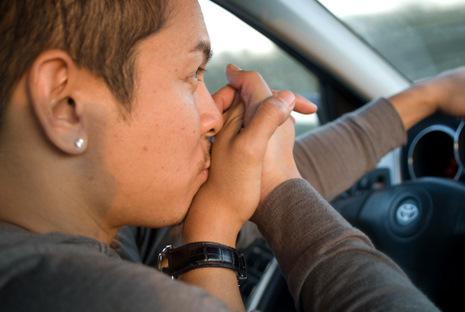 It felt so nice to lay in bed when we got home. We played with Gizmo and took a pretty long power nap. For dinner we went to Kiki Sushi for a Khundha Roll, a Golden Gate Roll, and Sake Bombs!
I had an awesome time with Pooh and was soooo happy that we decided to go to WEHO for the weekend. It felt like Pooh and I went on a week long vacation. I think it was probably the best Halloween I've ever had, except for the Halloween we made Pooh & Tiggah official. :)