Pooh and I went to the Red Bull Air Race at the Embarcadero. We won some tickets at work so we figured it'd be nice to do something other than our normal Sunday Funday bar hopping festivities. It was pretty cool seeing the planes fly around and so some flips up close. We also saw a crazy helicopter acrobatic show…never seen a helicopter do crazy tricks like that!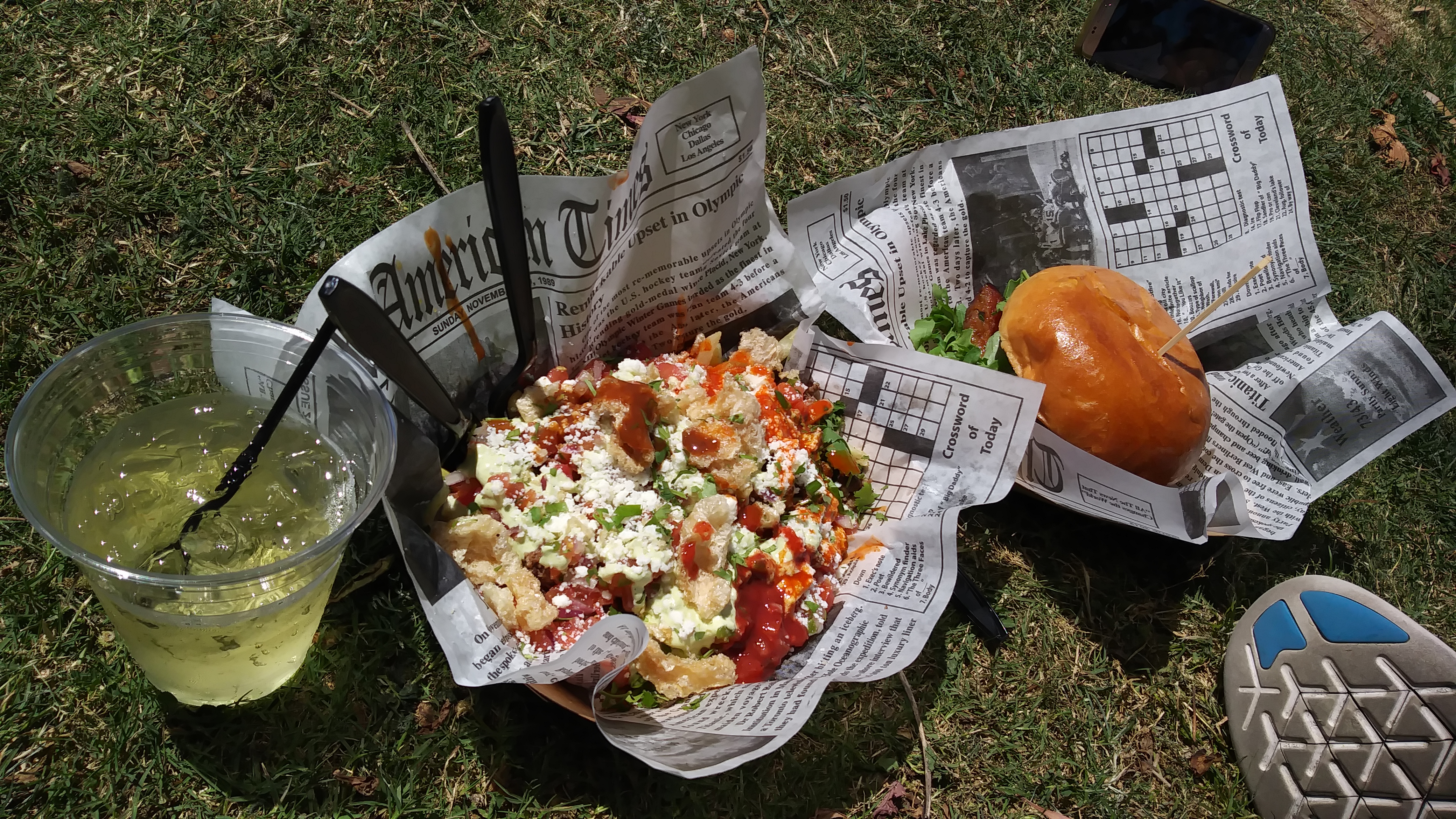 We had to try out the delicious food from the food trucks. We got too full from the first truck before we got to try anything else though. We picked up a Bleu Dream Burger and Baja Fries from the Monster Crafts Food Truck. They were both amaze balls! The Baja fries had ground beef and chicharrones…so good drenched in Chalula. Chalula's bae!
Of cours we had to have some Red Bull vodkas while we were at the Red Bull event!